Video Player by Adtelligent
Adtelligent built player from scratch to support HTML 5 video and streaming formats, as well as flash. It supports video playback on Desktop, Mobile and OTT/CTV devices
VAST / VPAID Support


Various integrations


Google IMA SDK

Google Analytics & GTM Reporting

ROKU SDK

Custom tracking support
(Gemius, etc)

Server Side Ad
Insertion (SSAI) +
Automatic fallback to SSAI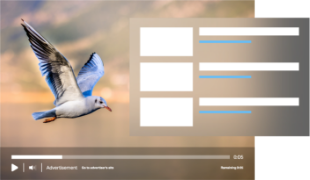 Episodes
Organise your video using episodes playlists

Seasons
Deliver users most relevant videos by seasons

Programs
Show different videos by program categories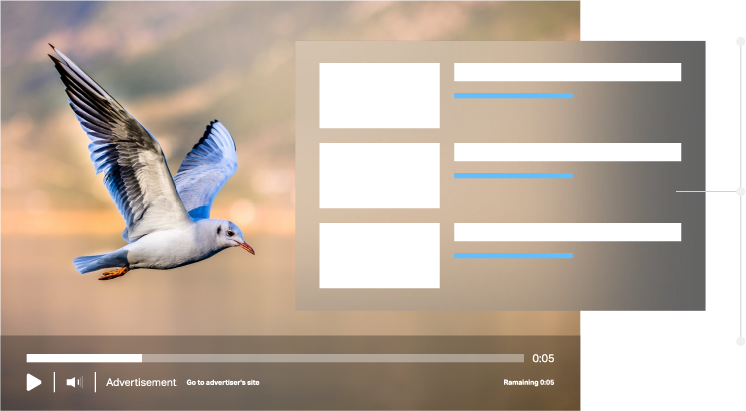 Episodes
Organise your video using episodes playlists

Seasons
Deliver users most relevant videos by seasons

Programs
Show different videos by program categories
Global standard support

Native MP4
Deliver the best user experience using native formats. MP4 comes with the H.264 video codec and the AAC audio codec. The high-quality format works on any browser and device.

HTTP Live stream (HLS) with a quality selection
Bring your live stream to the next level with Adtelligent SSAI solutions. HLS files are generated in real-time from an ingested stream.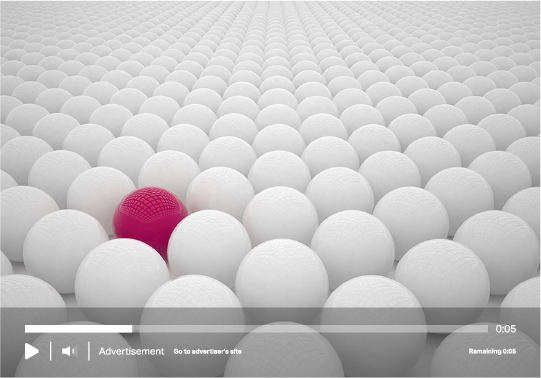 White-label video player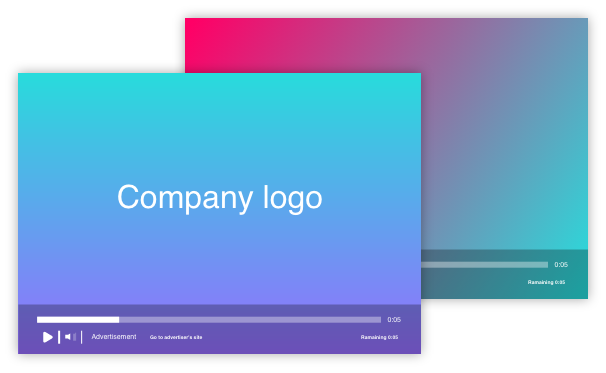 Custom domain & design
Get a fully customizable video player for your websites and apps. It's completely white-label friendly, from the domains to the custom skins and design for any button.

Cross-platform support
Deliver your content across different devices (Desktop, Mobile, CTV/OTT) and browsers (Safari, Chrome, Firefox, Edge, etc.)

Out-of-the-box
Build your video streaming channel and show content immediately without any configuration or modification.
Get in Touch
Manage, monetize and optimize yield with innovative HTML5 Video Player
Contact Us