Our team has become bigger and stronger with 29 new employees. Now Adtelligent's family consists of 97 members and is expected to grow even more in 2022. We had three employees coming back to our company, and it is no wonder as Adtelligent is among Ukraine's TOP100 "IT-employers 2021". We are pleased to add new people to our team and reach our goals together.
We launched several new projects, consent management tools, and Big Data solutions and planned to continue expanding them and working on new solutions to aid this goal. Adjusting to new realities, Adtelligent took part in some webinars and events, hoping to attend and organize more offline panels and conferences in the new year.
With numerous shifts happening to the world of digital advertising, we want to keep everyone updated on all recent news and changes, so we launched a monthly programmatic email digest and focused on bringing the main issues to our blog in the form of guides and articles. Blog posts on the vital changes such as Google's Core Web Vitals roll out, ways to leverage first-party data in the wake of the "cookiepocalypse," and Apple's new privacy rules can now be found on our updated blog. With this strategy, the number of visitors has more than tripled compared to the previous year.
Our Supply Side Platform got 20.6 billion ad impressions an 57.8% increase, and 35,8 trillion ad requests that sum up to the rise of 86,9% since last year; our Demand Side Platform received 90.2 million impressions that translating to a 120.7% increase. Adtelligent's Header Bidding Platform exceeded our expectations with 31 billion impressions and an 87.9% rise.
We also implemented the most effective and up-to-date ad tech solutions to provide our partners with a safe digital advertising ecosystem. Adtelligent introduced native support for AMP ads to help publishers with ad monetization and launched DSP Simplified. We integrated Botman IVT Wall to our SSP that brought numerous safety benefits and can be used to score and determine the validity of any request, impression, or click. We began working with Pixalate, Inc., a global ad fraud intelligence and marketing compliance platform, to combat ad fraud (invalid traffic, IVT) and partnered with global ad security provider GeoEdge to eliminate low-quality demand.
We are very excited about the upcoming year and all the future opportunities it holds, and we want to thank all our partners for their constant support and trust. Our Adtelligent family remains committed to bringing the latest ad tech solutions and services available to the market and ensuring a fair and transparent digital advertising ecosystem.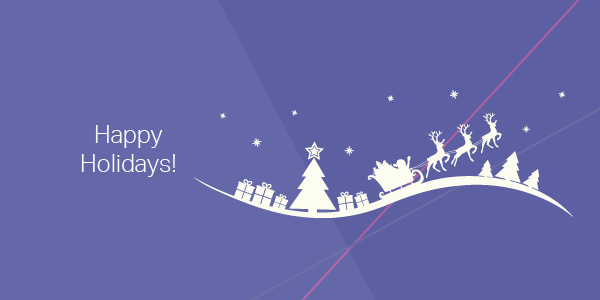 We wish everyone a Happy New Year and hope you will have a festive holiday season!
Sincerely yours,
Adtelligent team
Tags