For the digital advertising ecosystem, VAST is extremely valuable together with a VPAID ad format that supplies ads with an interactive component to a media player automatically. However, delivering causes definite challenges for publishers. In case the player doesn't accept the interactive format, the display fails or it may be slow. Also, VPAID has been used for measurement and verification instead of ad interactive delivering as it was designed.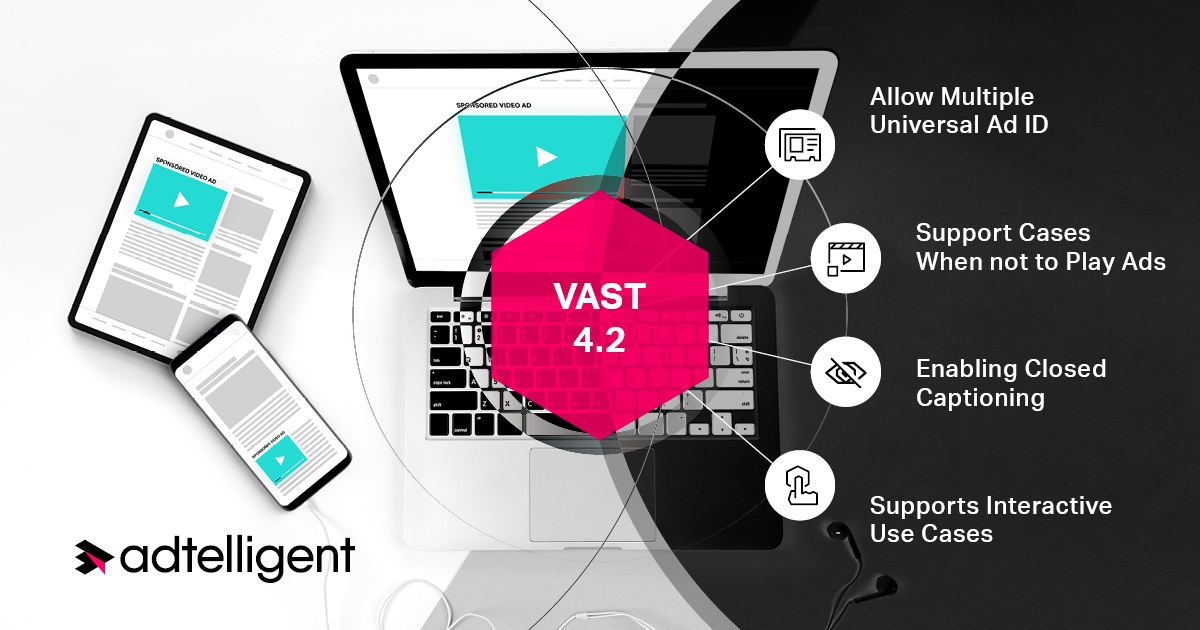 Despite the drawbacks, VAST constantly keeps getting better as the digital media marketplace has become more and more complex. In 2016, VAST 4.0 had many updates through which the ads have been displayed smoother and without interruptions. And now VAST 4.2 solves several challenges that help create an easy and productive workflow between the partners.
Сomparative table of VAST 4.2 and VAST 4.0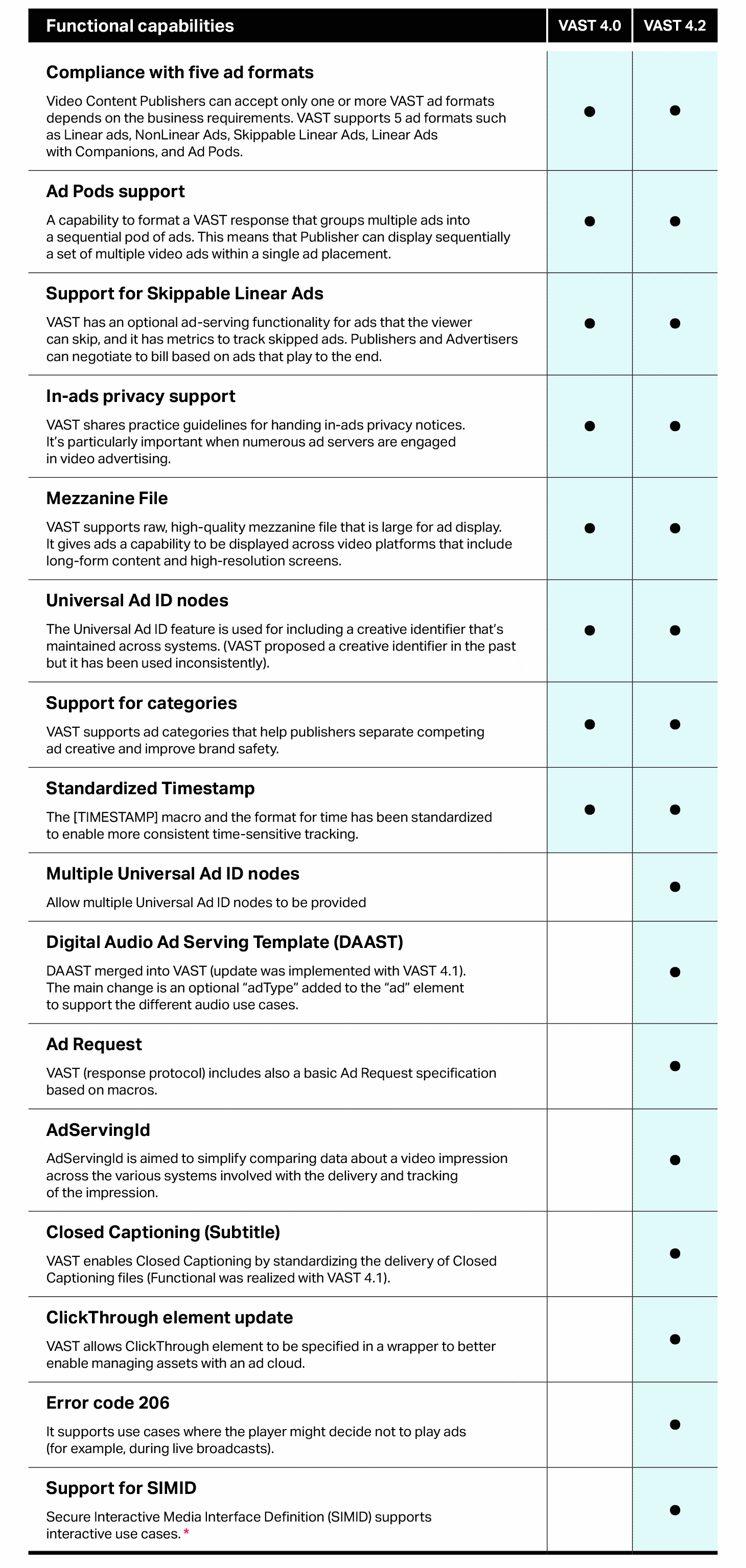 * VPAID has been deprecated as of VAST 4.1. It is replaced by SIMID (Secure Interactive Media Interface Definition) and OMID (Open Measurement Interface Definition). The change is based on a set of improved standards – OMID for measurement and verification along with SIMID for interactivity. Amit Shetty, senior director of video and audio in IAB, shaped the major fixes of the new system during the webinar "Understanding VAST 4.2 and Why It's Important".
For familiarization with all updates, please, take a look at VAST 4.2 specification.
Conclusion
By using the latest VAST publishers may control the user experience and video ads running on their pages due to a 'player-centric" template. It gives playback control to the player itself. Buyers, in turn, can bring in more creative interactive elements and access multiple verification vendors through one integration. Also, interactive ads may be delivered to all platforms including OTT and mobile due to SIMID.
The AdTech industry has started the adoption of the new version. Since it takes time, there is a transition period for phasing out outdated specifications. Currently, VAST 4.2 tags have both the AdVerifications node for Open Measurement and VPAID MediaFile element.