The company has recently launched pre-bid anti-fraud solution for real-time granular optimization of online advertising campaigns.
Pre-Bid Solution, why is it different and winning?
Protected Media's pre-bid solution is designed to analyze post bid data and on-premise cache to reach almost real-time responses for minimal latency. The option enables blocking fraudulent traffic only while leaving clean traffic from the same supply partner untouched.
Adtelligent SSP has fully integrated Protected Media's pre-bid fraud detection and prevention solution for all ad formats and across all the devices and environments, supporting VPAID.
"Buying media is fraught with risk, as cybercriminals continue to siphon media budgets using increasingly sophisticated ad-fraud schemes," says Protected Media. "Our pre-bid solution is another component of our suite of anti-ad fraud solutions, which were built from the ground up using cybersecurity techniques to improve ad traffic quality."
"We are happy to have Protected Media pre-bid solution integrated on Adtelligent Platform," says Head of Business Development Eugene Moldavsky. "Our main focus is to provide trusted service and a broad set of tools for safe operation on the digital market. The more transparent the advertising business is, the more rewarding it is for all the parties involved. We shall always support such activities. And having in mind our result-oriented pricing policy, I am sure success is a matter of proficiency and operating algorithms, and not a matter of luck and risks".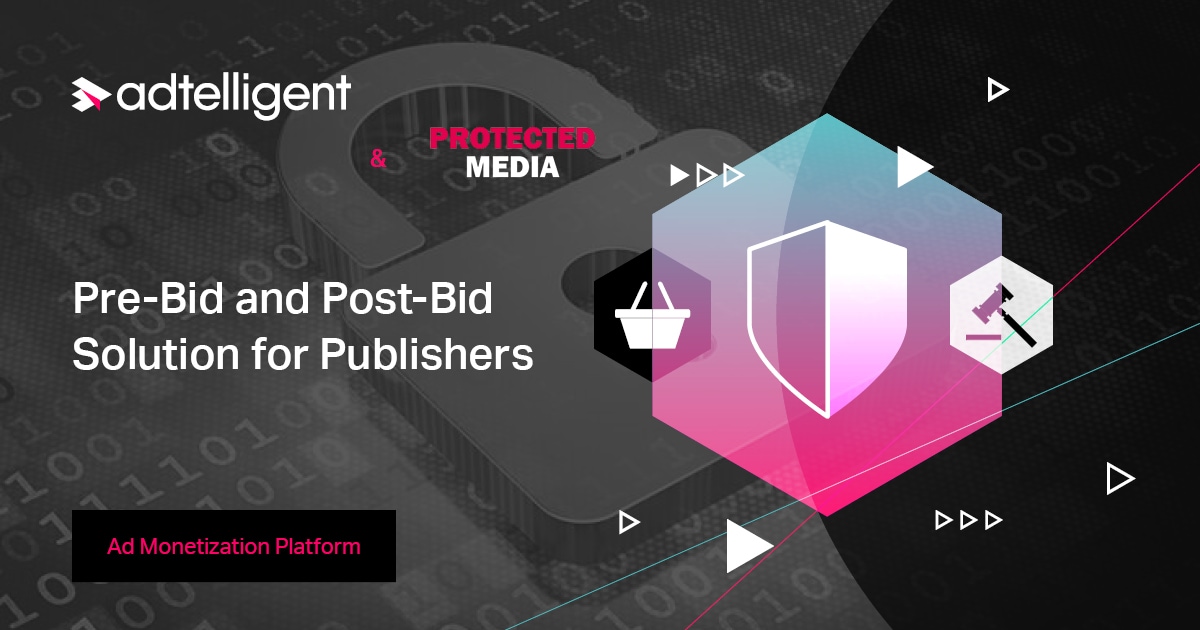 Adtelligent is releasing a Platform update for easier enabling of Protected Media pre-bid solution. It has never been easier to stay on the safe side.
Tags