Adtelligent declares it is a solution for publishers and programmatic media agencies to manage advertising business strategies. The company's decision to create a customizable platform with DSP features for publishers reflects the latest market trends to respond to the growing amount of advertisers.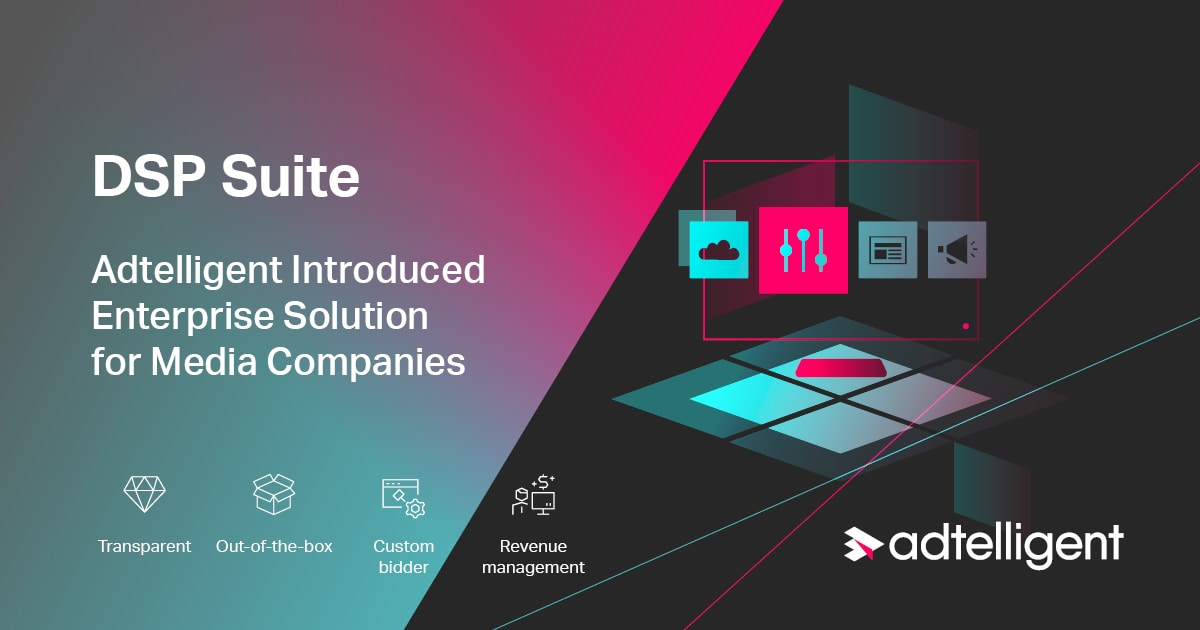 Demand Side Platform Suite (DSP Suite) is a new enterprise solution for publishers, ad networks and marketing agencies that enable them to manage their audience targeting strategies. The platform provides with Adtelligent in-house technologies, thereby allowing them to pick up the ready-to-use tools they need and implement for the business goals achieving.
"We are constantly working on the technologies and our new solution gives a possibility for publishers to grow on individual rules. Our custom bidder and other adtech tools make buying and selling processes increasingly effective and under their full supervision. By using DSP Suite clients may take less efforts to control their own and external inventory, bidding algorithms and digital revenues.", says Chief Technology Officer Yuriy Gorokhov.
The major advantages of DSP Suite consist of:
the custom advertising bidder to control programmatic expenses;
the multi-account entrance to the advertisers to optimize their audience targeting strategy;
the suite of various display, video and native formats which is possible to combine within the same campaign budget.
To review all platform features, please, visit DSP Suite page and request demo.
About Adtelligent
Adtelligent, the ad technology company, provides publishers with a new way to gain access to demand, without paying hidden programmatic taxes and revenue shares. The platform features powerful ad serving, header bidding, and tools to create alternative entry points to buyers. Adtelligent also provides with unique DSP platform that allows operating of the buying and selling processes more effective and independent from the redundant vendors.
Contact us: pr@adtelligent.com
Tags